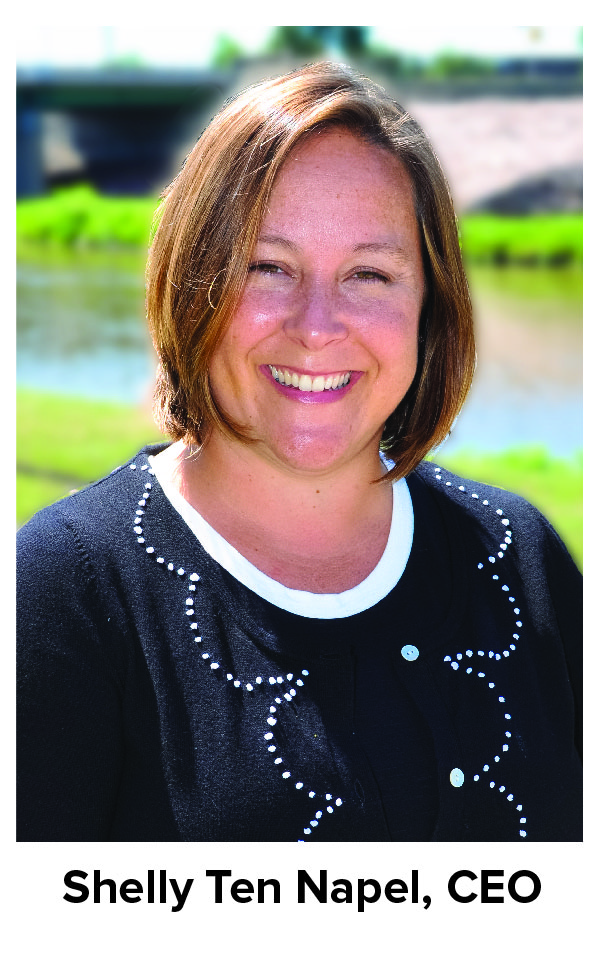 White House Announces Initial Round of ARPA Funding for Health Centers
T

he American Rescue Plan Act (ARPA) included $7.6 billion in funding for community health centers (CHCs) COVID-19 relief and response. The
White House recently announced
plans to allocate just over $6 billion directly to CHCs to expand COVID-19 vaccinations, testing, and treatment for vulnerable populations; deliver preventive and primary health care services to people at higher risk for COVID-19; and expand health centers' operational capacity during the pandemic and
beyond, including modifying and improving physical infrastructure and adding mobile units.
Health centers will have 60 days following the upcoming fiscal year 2021 American Rescue Plan Act (H8F) Funding for Health Centers award release to submit information about planned activities and costs to be supported by the funding. Visit the
H8F technical assistance page
for the award submission guidance, information about upcoming question and answer sessions for recipients, and more.
For detailed information on how this funding is being distributed to health centers, including an interactive map of health centers that will receive funding, please visit the
H8F awards page
.
$1.5 billion of the $7.6 billion in the ARPA awarded to health centers that remain undispersed from BPHC will cover federally qualified health center look-a-likes, primary care associations (PCAs), health center controlled networks (HCCNs), national technical assistance providers, and COVID-19-related construction funding.
As we work to fully understand the range of provisions included in the American Rescue Plan Act (ARPA) of 2021, we have created a web page that begins to compile more detailed information and resources related to how the legislation will affect community health centers (CHCs), their patents, and the Dakotas. In addition to the new

APRA resources page

on the CHAD website, we will continue to share resources through the CHAD network teams, in connection with the ongoing social determinants of health project, and through the newsletter.
Sara Romeo with Falls Community Health was nominated for the
Embe's 48th Annual Tribute to Women awards via the
Argus Leader
.
CHAD Welcomes Lindsey Karlson
Please join us in welcoming Lindsey Karlson as the director of quality improvement. In her role at CHAD, Lindsey is responsible for developing strategy and initiatives, facilitating and managing clinically related networks, supporting quality improvement, clinical measurement, and serving as the clinical partner with the Great Plains Health Data Network.
Lindsey spent the previous eight years working for Horizon Health Care. There, she first served as director of the Prairie Health Information Technology (HIT) Network, a collaboration of three federally qualified health centers in South Dakota focused on IT support and HIT adoption. Under her leadership, the Prairie HIT Network secured rural health network funds to develop and implement the "IT's a HIT! Training Program" to build HIT expertise among rural health care staff. Lindsey transitioned to the role of director of quality improvement at Horizon in 2016. In that role, she developed and led Horizon's quality program, including attaining patient-centered medical home (PCMH) recognition at nine clinic sites.
For more than 15 years, Lindsey has been an advocate for rural communities and what they need to thrive. She began her career working in economic development in rural communities and leverages that experience to continue supporting rural health care services.
Lindsey holds a bachelor's degree from Augustana University in economics and sociology and is a graduate of the IHI Improvement Coach program. She lives on a farm near Madison, SD, with her family.
Understanding & Responding to the Documented Rise in Anti-Asian American Violence
The documented rise in violence and harassment against Asian Americans has been a growing concern throughout the pandemic (these incidents increased over 150% in 2020, with women reporting incidents at twice the rate of men). As highlighted in the
Fargo Forum
, these trends are also impacting our local Asian American communities.
After the tragic killings in Atlanta on March 16, many organizations issued statements addressing this issue. We want to call particular attention to the statement from our friends at the Association of Asian Pacific Community Health Organizations (AAPCHO). Many of you are familiar with AAPCHO, as they have facilitated our PRAPARE Learning Collaborative for the past several months and have built great relationships with both CHAD staff and health center members. You can
read their full statement here
, and below you will see a list of additional professional associations' statements.

 
How might this be impacting Asian American patients, colleagues, and friends? How can we respond?
Since Atlanta, many Asian people have spoken publicly about the collective trauma within the community. They have also shared their frustration after having sounded many alarms that violence against Asian people is on the rise and serious action needs to be taken.
As individuals and organizations who want to be part of the solution, it is important to follow the suggestions and recommendations of those experiencing violence and racism. De-centering personal and organizational agendas ensure that the focus is being kept where it belongs and that our efforts are useful to those we want to help. Below is a list of resources that can assist you in developing a strategy for service.

 
Where can I learn more about this issue and steps for allyhood with the Asian American Community?
What are other professional associations saying about the rise in anti-Asian American violence?
HRSA Seeking Applications for "the
Largest Class of Clinicians in Program History for NHSC and Nurse Corps"
The ARPA provided the Health Resources and Services Administration's (HRSA) Bureau of Health Workforce (BHW) with $800 million in one-time funding for the National Health Service Corps and $100 million for the Nurse Corps. This
funding
more than doubles the programs' annual budgets, so BHW is seeking to recruit "
the largest class of clinicians in program history."   
BHW just opened the application window for each of the following programs:
Tax Credits for Paid Leave Extended and Expanded
The American Rescue Plan Act (ARPA) signed into law on March 11 does not require the same Families First Coronavirus Response Act (FFCRA) paid and emergency family leave. Under the FFCRA, there were two major leave provisions. The Emergency Paid Sick Leave (EPSL) Act offered employees who needed to take leave for certain coronavirus-related reasons sick pay of up to 80 hours, or roughly ten days. The Emergency Family and Medical Leave Expansion Act (EFMLEA) gave eligible employees an additional ten weeks of family leave paid at two-thirds of their regular wages to care for a child whose school or place of care was closed or whose childcare provider was unavailable because of COVID-19.
Although the ARPA does not require any leave provisions it does extend and expand the FFCRA tax credits, incentivizing small and midsize employers to provide paid time off for FFCRA along with new COVID-19-related reasons. ARPA has expanded these tax credits through September 30.
Should an employer decide to continue to offer FFCRA type leave, there are several provisions to note in the passing of the ARPA.

The employee is obtaining a COVID-19 vaccination;

The employee is recovering from any illness related to receiving the vaccine; and,

The employee is waiting for a medical diagnosis for COVID-19, or the employer has requested the employee to obtain the same.

As of April 1, employers may voluntarily offer another ten days (up to 80 hours) of paid sick leave to employees and receive a tax credit for doing so.

Employers may now also offer emergency leave (EFMLEA) for all FFCRA-qualifying reasons for leave, including the newly added reasons above, and receive a tax credit.

The first two weeks of EFMLA may now be paid at two-thirds of the regular pay rate (previously unpaid) and eligible for the tax credit. This raises the maximum tax credit limit for EFMLA from $10,000 to $12,000 per employee.


The tax credit will also now only be eligible to those employers who offer this paid leave in a manner that does not discriminate in favor of those employees who are highly compensated, are full-time status, or by an employee's years of service. Leave must be offered uniformly to employees.
LIFT America Act Introduced
President Biden announced the first part of his multi-trillion-dollar economic recovery package on March 31 in Pittsburgh. The physical infrastructure plan that focuses on rebuilding roads, bridges, and other infrastructure improvements is
known as the Leading Infrastructure for Tomorrow's (LIFT) America Act.
In addition to modernizing the nation's infrastructure, combating climate change, and investing in public health, the $312 billion package includes $10 billion in funding for community health center capital project grants and $500 million for qualified teaching health centers and behavioral health centers – part of a $30 billion investment in health infrastructure – and $80 billion for the deployment of secure and resilient high-speed broadband.
The National Association of Community Health Centers (NACHC) provided a letter of support for the LIFT America Act to the Energy and Commerce Committee's leadership. NACHC also plans to ask for look-a-likes to be included in the $10 billion for the health center infrastructure legislative provision.
MOBILE for Health Care Act Introduced
Senators Jacky Rosen and Susan Collins introduced the Maximizing Outcomes through Better Investments in Lifesaving Equipment (MOBILE) for Health Care Act. This bipartisan bill would provide greater flexibility for grants to CHCs by expanding the allowable use criteria in the New Access Points Grant program. It would include part-time mobile clinics and renovation, acquisition, and new construction of health centers within the program to increase access to affordable, accessible, quality health care services in rural and underserved communities.
On March 16, the Southern Indiana District Court issued a preliminary injunction that blocked the Department of Health and Human Services (HHS) from "implementing or enforcing" the administrative dispute resolution (ADR) regulation against drug maker Eli Lilly until the Health Resources and Services Administration (HRSA) goes through the full regulatory notice-and-comment process from scratch.  Find additional details
here
.
HHS could choose to appeal this decision to the Circuit Court or issue a new proposed ADR regulation for public comment. These continuing legal battles will likely further delay how long it takes for the ADR panel to issue a legally binding decision – a necessary step to get relief from drug makers' refusal to ship 340B-priced drugs to contract pharmacies.
Express Scripts New 340B Requirements Webinar
Powers Law Firm and 340Basics presented an in-depth overview of the recent notice of 340B claim requirements from Express Scripts. The goal of the webinar is to provide education and answers on urgent 340B topics. Access the webinar recording and slides
here
.
North Dakota Legislative Session Update
With the second period of the legislative session in full swing, CHAD continues to monitor and respond to key bills impacting community health centers. See below for status updates on
priority bills
:
Medicaid Expansion:

Under HB 1012, the House reauthorized Medicaid expansion for another two years with commercial rates. The House also voted to move 19 and 20-year-olds from Medicaid expansion to traditional Medicaid.  

Medical Assistance Coverage for Interpreter Services:

SB 2205 passed in the Senate and failed on the house floor. An interpreter services amendment may be added to a Medicaid bill.

Workforce Development:

The Department of Health budget passed the Senate with $585,000 over the executive recommendations for student loan repayment. CHAD testified to the House Appropriations Human Services Resources Division on March 15 in support of SB 2004 and advocated for additional state appropriated dollars for federal state loan repayment SLRP match. The bill is waiting to be heard in appropriations committee.

Expanding Medicaid Primary Care Provider Definition to Include Certified Nurse Midwives (CNMs):

SB 2085 passed the Senate and House.

Third-Party Reinsurance:

This bill would continue a program that was initiated in the 2019 to make health insurance more affordable through the use of an invisible reinsurance pool for the individual health insurance market. CHAD signed in as supportive of this bill. HB 1087 passed in the House and passed the Senate Industry, Business, and Labor committee. On March 4 the bill was referred to Senate Appropriations and passed on Senate floor and moved to the Governor March 31.

Diabetes Care:

HB 1288, relating to Medicaid coverage of continuous glucose monitoring devices for children, passed in the House and passed in Senate Committee and referred to appropriations on March 19.

Pharmacy:

HB1492 had amendments added March 23 related to pharmacy benefit managers and contracted pharmacies to assist with 340B threats. The amendments passed March 25 and was returned to the house on March 29.
Vaccine Eligibility Open to all Adult Residents of the Dakotas beginning April 5
The South Dakota Department of Health announced this week the statewide move to Phase 2 of South Dakotas'
COVID-19 vaccination plan
beginning Monday, April 5. The state of North Dakota

opened access to the vaccine to the general public as of Monday, March 29.

With this move, vaccines will be made available to any state resident, 16 years and older, in addition to any persons from Phase 1 who have not been vaccinated in both states.
Molly Howell, immunization director for the North Dakota Department of Health, has offered many strategies to ensure the current rate of vaccinations stays on track, including:
Make COVID-19 vaccines convenient.

Go to senior centers, 55 and older communities, schools, colleges, workplaces, community events, churches, and other locations where people are. Offer evening and weekend clinics. Identify homebound individuals and go into homes to vaccinate.

Offer drive-up and walk-in vaccination.

Discontinue requiring appointments for vaccination. The multi-dose vials having to be used within six hours once entered makes this challenging; don't let concerns about wastage hinder vaccination. Don't miss an opportunity to get the vaccine into arms.

Offer appointments in the clinical setting at all locations.

The number one predictor of vaccination is a provider recommendation. Ensure all staff and comfortable discussing COVID-19 vaccine with patients.

Actively call high-risk patients to schedule an appointment.

Use electronic medical records to identify patients with certain underlying conditions (i.e., cancer, diabetes, COPD, obesity, smokers).

Partner locally.

Host press conferences with local leaders and trusted physicians to promote and encourage vaccination. Conduct town halls so the public can ask questions about the COVID-19 vaccine. Use the CDC's

Rapid Community Assessment Guide

to identify barriers to vaccination in the community.
COVID-19 Vaccine Education Initiative
The Ad Council and COVID Collaborative have developed
multiple toolkits
intended to help the public health sector build confidence in the COVID-19 vaccines among the American public. These include toolkits for the Black and Hispanic communities who have been hardest hit by the pandemic. They also have toolkits for public health organizations, faith communities, and corporations/employers. They contain messaging tips, tools, and insights to help people make informed decisions for themselves and their families.
Health Equity and COVID-19
The COVID-19 pandemic has challenged people across the US and world, albeit in different ways and with different outcomes.
Research
is clear that the COVID-19 pandemic disproportionately impacted racial and ethnic minorities: in
testing rates
,
hospitalization rates
, and
mortality rates
, both nationwide and here in the Dakotas
. According to the South Dakota Department of Health, for instance, American Indians in SD had a mortality rate from COVID-19 in 2020 that was about 50% higher than the rest of the state. Within the 50-69 age group, American Indians in SD have a death rate more than ten times higher than their White counterparts. Others disproportionately impacted by the pandemic include
rural
, low-income, and
LGBTQ
populations.
National data
has revealed higher overall COVID-19 death rates among counties with higher poverty levels. Learn more about how health centers can ensure equitable distribution of COVID-19 vaccine by accessing the full resource
here
.
2021 SEP Access Extended to August 15 on HealthCare.gov for Marketplace Coverage
Last month, President Biden announced that the Centers for Medicare & Medicaid Services (CMS) is extending access to the Special Enrollment Period (SEP) until August 15 – giving consumers additional time to take advantage of new savings through the American Rescue Plan Act. This action provides new and current enrollees an additional three months to enroll or re-evaluate their coverage needs with increased tax credits available to reduce premiums.

CHAD has updated the SEP marketing materials to reflect these changes. Contact
Kayla Hanson
at CHAD for access.
Vice President Kamala Harris Praises Health Centers
Vice President Kamala Harris spoke to participants at NACHC's 2021 Policy and Issues Forum on March 16. Vice President Harris praised health centers for all they do to provide care for their communities while at the same time easing the burden on local emergency rooms during the pandemic. Underscoring the trusted relationship health centers have with their patients, Vice President Harris said that the Biden-Harris administration views health centers as "true partners in the fight against COVID-19" and essential in ensuring an equitable response to the pandemic. Watch a recording of her message
here
.
South Dakota Department of Health Cancer Programs Grant Announcement
The South Dakota Department of Health's Cancer Programs announced the release of the Implementation Grant request for applications. The programs are seeking applications that support the South Dakota Cancer Plan, focus on evidence-based intervention implementation, and promote equitable and accessible cancer prevention, early detection, and cancer survivorship efforts in South Dakota. Applicants may request up to $25,000.

The project period

will run from July 1, 2021- June 29, 2022.

Eligible applicants include organizations that have the capacity to implement the required interventions. Eligibility includes, but is not limited to, federally qualified healthcare centers, health care professional organizations, Indian Health Service, non-profits, quality improvement organizations, school-based healthcare clinics, and tribal health centers.

Applications are due via electronic submission to
lexi.pugsley@state.sd.us
by 4:00 pm MT/ 5:00 pm CT on Wednesday, May 5.
CHAD Offers Mental Health First Aid Training
Mental Health First Aid (MHFA) is a skills-based training course that teaches participants about mental health and substance-use issues. CHAD is offering this certification course to train participants to identify, understand, and respond to signs of mental illnesses and substance use disorders. Intended for patient services, clinical, social work, case management, and other patient-facing staff, this six-hour online training (two hours of self-paced, followed by four hours of instructor-led training) will be offered at different times for sessions specific to both adults and youth. MHFA is a certified training, and the use of cameras during the instructor-led training is requested. Upon completion, the certification is valid for three years.

Mental Health First Aid for Adults

teaches people how to recognize signs of mental health or substance use challenges in adults ages 18 and older, how to offer and provide initial help, and how to guide a person toward appropriate care if necessary. Topics covered include anxiety, depression, psychosis,

and addictions.

11:30 am - 3:30 pm MT//12:30 pm - 4:30 pm CT

Pre-class online work is due April 2.

Youth Mental Health First Aid

is designed for adults who work with youth. Presenters will teach the skills needed to reach out and provide initial support to children and adolescents (ages 6-18) who may be developing a mental health or substance use problem and help connect them to the appropriate care. Topics covered include anxiety, depression, substance use, disorders in which psychosis may occur, disruptive behavior disorders (including AD/HD), and eating disorders.

11:30 am - 3:30 pm MT//12:30 pm - 4:30 pm CT

Pre-class online work is due March 19.

11:30 am - 3:30 pm MT//12:30 pm - 4:30 pm CT

Pre-class online work is due April 16.
April is National Minority Health Month
Celebrated every year in April, National Minority Health Month (NMHM) builds awareness about the disproportionate burden of premature death and illness in minority populations. NMHM encourages action through health education, early detection, and control of disease complications. Based on lived experience with health disparities and historical medical mistreatment, many underserved populations may have questions about the vaccine. When patients receive accurate information from a health care provider they know and trust,

their confidence in the vaccine grows

.
CHAD has designed social media materials for health centers to use during NMHM. Contact
Kayla Hanson
at CHAD for access.
CHAD Recognizes National Public Health Week
April 5-11 is National Public Health Week. This year's theme is "Building Bridges to Better Health." To that end, we must build and reinforce public health infrastructure to protect against future public health emergencies. As we look toward the 26th anniversary of NPHW this week, we know public health needs public support, now more than ever. We don't need to get back to where we were -- we need to create connections and listen to community leaders who will help us build a strong society that prioritizes health for everyone. CHAD has designed social media materials for health centers to use to celebrate and honor this year's NPHW. Contact
Kayla Hanson
at CHAD for access.
Oral Health Curriculum for Primary Care Clinicians
Most oral diseases can be prevented by health screenings and preventive care. Unfortunately, many primary care providers receive little oral health education. This creates a training gap that can affect quality of care. Smiles for Life (SFL) was created to fill this gap.

SFL has been officially endorsed by 20 national organizations and is in wide use in professional schools and post-graduate training programs.

SFL offers a free online resource with eight oral health modules. Participants can earn certificates that can be used for continuing education (CE) credit. For more information, visit
here
.
CHW Planning and Assessment Toolkit
Community health worker (CHW) interventions have been shown to reduce health disparities. From addressing individual barriers to care to navigating patients through the health care system, CHWs can play an important role in ensuring equitable access to health services.
The
Community Health Worker Collaborative of South Dakota
, in collaboration with the South Dakota Department of Health, created the South Dakota Community Health Worker Planning and Assessment
Toolkit
to provide individuals, organizations, and health systems with resources to hire and integrate CHWs into their teams. Two continuing education units are available for medical providers, nurses, social workers, pharmacists, counselors, addiction and prevention professionals, dentists, dental hygienists, and dental assistants.
Emergency Broadband Benefit Program
Eligible health center patients
may apply for the Federal Communications Commission (FCC)
Emergency Broadband Benefit
(EBB) program when it opens in late April. This is an exciting opportunity to help health center patients obtain the internet access they need to connect with virtual health care, jobs, and education.
The EBB program lowers the cost of high-speed internet service to ensure people have the connectivity they need during the ongoing COVID-19 public health emergency. By the end of April, $3.2 billion in funding will be available to provide qualifying households discounts on their internet service bills and an opportunity to receive a discount on a computer or tablet. This benefit is available directly to eligible consumers on a first-come, first-served basis. For more information, see the recorded technical assistance webinars and other materials from the FCC-supported technical assistance provider
Universal Service Administrative Company
.
21st Century Cures Act – The Exceptions

Next in the series covering the 21st Century Cures Act (Cures Act) outlines the exceptions to information blocking. The Cures Act identifies the "reasonable and necessary activities that do not constitute information blocking." As part of the final rule, the reasonable and necessary activities are defined by eight categories of exceptions that, if met, the conditions of the exception will not be considered information blocking. If the conditions are met, the practice in question would be evaluated to determine if information blocking has occurred and would not automatically constitute information blocking.
The eight exceptions are split between two classes for each of the three actors: health care providers, health IT developers, and health information exchanges.
For additional information on the Cures Act, please visit the ONC's Cures Act Final Rule
website
. Find additional information on exceptions and information blocking
here.
The Great Plains Health Data Network (GPHDN) will continue to monitor and research the Cures Act and provide updates in upcoming newsletters. If you have questions, please contact
Kyle Mertens
at CHAD. Also, please let Kyle know if any EHR vendors have published documentation and/or upcoming webinars.
Mitigating Burnout and Maintaining Provider Satisfaction DuringVaccination Rollouts

The COVID-19 pandemic forced health centers to change the way health care is delivered. Virtual health care visits were widely and quickly implemented, and staff were redeployed to accommodate the demand for testing. This rapid change in health care delivery came with significant challenges, including changes in staffing and care team makeup, furloughs, lack of PPE at the beginning of the pandemic, and fear of infection for those in direct contact with patients. As health centers continue to meet community needs related to the pandemic and engage in mass vaccination efforts, it will be important to consider lessons learned over the past year.
In this webinar series, speakers from the Association of Clinicians for the Underserved (ACU) will explore provider burnout and satisfaction in the context of the pandemic, lessons learned, and strategies that health centers can take to minimize burnout and maintain provider satisfaction in the next several months. Register for the series
here
.


Strategies to Support Provider Satisfaction Among Nurses in the Pandemic Workplace




Evolving Care Team Models in the Context of the Pandemic and Strategies to Assess Provider Satisfaction
Measuring Telehealth Success: You Can
'
t Achieve
I
t
I
f You Can
'
t Measure It
Health care leaders are seeking to optimize their organization's telehealth services for high performance and long-term sustainability.
When designed and implemented correctly, telehealth
will engage patients to achieve positive outcomes, delight physicians, and contribute to organizational strategic objectives, including sustainable financial success. Hosted by the Health Information Technology, Evaluation, and Quality Center (HITEQ), this presentation will lead attendees through a series of pragmatic concepts on how to set an organization's telehealth success targets, what and how to measure telehealth performance, the Physician Bill of Telehealth Rights
,
and how to leverage telehealth to achieve strategic success. This presentation is the second session of a two-part series. The first session focused on a telehealth maturity model and is available on
www.hiteqcenter.org
.  

Thursday, April 15
10:00 am MT/ 11:00 am CT
Register
here
.
South Dakota Department of Health COVID-19 Update

The South Dakota Department of Health hosts a weekly COVID-19 webinar for health care facilities, medical providers, laboratorians, long-term care facilities, EMS providers, and other health professionals.
Thursdays in April (reoccurring)
10:00 am MT/ 11:00 am CT
For weekly call-in information, please join the listserv
here
. Find archived calls and slides
here
.
CHAMPS 2021 Resiliency Collaborative
The CHAMPS Resiliency Collaborative is a facilitated peer support group using concepts from the evidence-based framework, Finding Meaning in Medicine, online. Each session will incorporate the practice of mindfulness techniques and practical body awareness exercises. The remaining time will be comprised of group discussions on topics selected by the participants. For more information or to register, visit the CHAMPS
Events and Trainings
webpage.
First and third Wednesdays of the month (reoccurring through May 2021)
12:00 pm MT / 1:00 pm CT
Speak My Culture: Trust, Culture, and COVID-19 in the Latino Community
This one-hour Speak My Culture webcast addresses the health challenges within the Latino patient community. This webcast is perfect for health center staff who would like to build rapport and trust with their Latino patients in an efficient manner. At this online event, participants will obtain tips, tools, and strategies to be better equipped in providing culturally appropriate and sensitive care to Latino patients, focusing on COVID-19, COVID-19 vaccine hesitancy, and telemedicine. The LIVE webcast is FREE for health center and PCA staff in Region VIII (CO, MT, ND, SD, UT, WY). Participants do not need to speak Spanish to take this training.
Tuesday, April 6
11:30 am MT/ 12:30 pm CT
Register
here
.
Clinical Leaders Webinar: Building Vaccine Trust for Community Health Center Patients
Dr. Luis Padilla, associate administrator of HRSA's Bureau of Health Workforce, invites you to participate in an important conversation around building trust in the COVID-19 vaccines. Attendees can adapt and learn best practices from one another during these uncertain times.

Wednesday, April 7
11:00 am MT/ 12:00 pm CT
Register
here
.
PCSS MAT Waiver Training
The Provider Clinical Support System (PCSS) Treatment of Opioid Use Disorder Course covers all treatments and medications for opioid use disorder. The training is designed for providers who plan to obtain a waiver to prescribe buprenorphine in office-based treatment of opioid use disorders. This training is educational and informational for all treatment team members. Information regarding the management of patients with multi-SUD diagnoses and other special topics will be discussed. Continuing education credits are available.
Thursday and Friday, April 8 - 9
8:30 am - 12:30 pm MT/ 9:30 am – 1:30 pm CT each day
Register
here
.
Patient Centered Strategies for Teledentistry: The Potential Business Case
Dental practices across the country use quality improvement methods to develop synchronous teledentistry service lines to meet their patients' needs better. Learn how three organizations used teledentistry to provide preventive dental services, support patient self-management, reduce no-show rates, and developed a business case that will provide excellent patient care now and into the future. 1 CDE will be offered.
Wednesday, April 14
2:00 pm MT/ 3:00 pm CT
Register
here
.
Expanding Access to Medication—Based Treatment for OUD in Underserved Rural Areas Utilizing Telehealth
Even before the start of the COVID-19 pandemic, only about 1 in 10 Americans with a substance use disorder (SUD) received
the
needed treatment. Rural populations face additional challenges in accessing medications for opioid use disorder (OUD) due to a short supply of treatment programs and credentialed providers within a reasonable proximity. Today, the need to physically distance due to the COVID-19 pandemic presents further challenges for people seeking these services and the organizations providing them. Presented by the Health Resources and Services Administration (HRSA) Office of Regional Operations, this webinar will discuss tips and promising strategies for addressing SUD among vulnerable populations in rural areas focus
ing
on individuals with OUD.
Thursday, April 15
10:00 am MT/ 11:00 am CT

Register here
.
CHAD Network Team Meetings
Tuesday, April 13 at 1:00 pm MT/ 2:00 pm CT

– Communications & Marketing Network Team Meeting
Friday, April 16 at 11:00 am MT/ 12:00 pm CT

– Behavioral Health Work Group
Tuesday, April 27 at 2:00 pm MT/ 3:00 pm CT

– CFO & Finance Manager Roundtable
This account is supported by the Health Resources and Services Administration (HRSA) of the U.S. Department of Health and Human Services (HHS) as part of an award totaling $1,499,709.00 with 0 percent financed with non-governmental sources. The contents are those of the author(s) and do not necessarily represent the official views of, nor an endorsement, by HRSA, HHS, or the U.S. Government. For more information, please visit HRSA.gov.