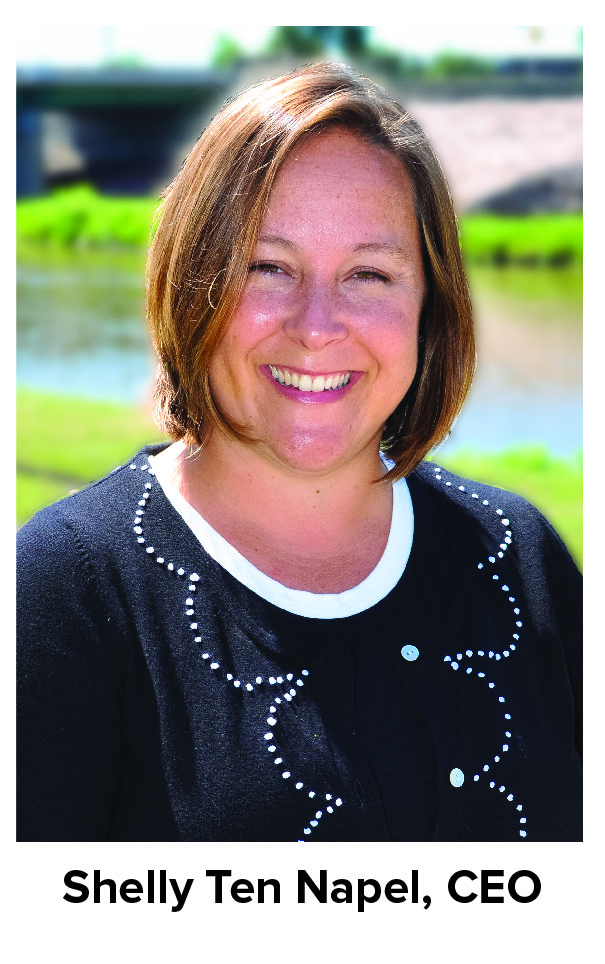 Every health center across the Dakotas has been a part of the nationwide effort to vaccinate patients for COVID-19. As of early April, community health centers (CHCs) had initiated vaccines for over 5,000 individuals, with a focus on ensuring vaccine access to rural, vulnerable and underserved populations. Until now, health centers have been receiving vaccines through a combination of federal, state, and local sources. Some of those partnerships may continue, but as of last week, t
he Department of Health and Human Services (HHS), with the Health Resources and Services Administration (HRSA) and the Centers for Disease Control and Prevention (CDC), announced that all HRSA-funded health centers will now be invited to participate in the federal Health Center COVID-19 Vaccine Program.
CHCs will have the opportunity to join the program as soon as they are ready, increasing the total number of health centers that have been invited to 1,470 nationwide. This expansion of the Health Center COVID-19 Vaccine Program is part of President Biden's commitment to ensuring all of the nation's underserved communities and those disproportionately affected by COVID-19 are equitably vaccinated. This voluntary program started on February 9 with 250 select health centers, then expanded on March 11 to invite an additional 700 health centers. For this phase, an additional 520 health centers and over 2,500 sites are now eligible to participate. Approximately 70 percent of those who have received a vaccine through the program are racial or ethnic minorities.
Click
here
to view a list of the health centers participating in or invited to join the program. If your health center is interested in joining the federal program and would like assistance with the enrollment process, please contact
Lindsey Karlson
at CHAD.
KELO
covered Falls Community Health's vaccination efforts for vulnerable populations in Sioux Falls.
CDC Calls for Pause in Administration of Johnson & Johnson COVID-19 Vaccine
On Tuesday, April 12, the Centers for Disease Control and Prevention (CDC) called for a pause on the use of the Johnson & Johnson (J&J) COVID-19 vaccine to allow time to review six US cases of a rare type of blood clot in individuals after receiving the J&J COVID-19 vaccine. This pause will allow the CDC to convene the Advisory Committee on Immunization Practices (ACIP) to review these cases and assess the vaccine policy's potential implications.

Clinicians are encouraged to maintain a high index of suspicion for symptoms that might represent serious thrombotic events or thrombocytopenia in patients who have recently received the J&J COVID-19 vaccine. When these types of blood clots are observed following J&J COVID-19 vaccination, heparin use may be harmful and is not recommended as a treatment.

The CDC will share more information for clinicians on early detection and treatment for Cerebral Venous Sinus Thrombosis with Thrombocytopenia on the
clinician outreach and communication activity
(COCA) call on Thursday, April 15. Detailed information is
also available from the North Dakota health alert
here
.

 
COCA Call: Johnson & Johnson/Janssen COVID-19 Vaccine and Cerebral Venous Sinus Thrombosis with Thrombocytopenia – Update for Clinicians on Early Detection and Treatment
This clinician outreach and communication activity (COCA) call will present the latest evidence on cerebral venous sinus thrombosis (CVST) with thrombocytopenia associated with the Johnson & Johnson/Janssen COVID-19 vaccine administration. Speakers will discuss what is known about CVST, the importance of early detection, and updated vaccine recommendations.
After the live event, the recording will be available
here
.
Click
here
to join. No prior registration is required.
Federal Legislation Updates
President Biden's Initial Budget Proposal
On April 9, President Biden released a $1.5 trillion partial budget request for fiscal year (FY) 2022. Click
here
for the President's request for discretionary funding, details on priorities within individual agencies, and summaries of funding levels.
The budget outline calls for a $25 billion increase for the Department of Health and Human Services above the FY2021 enacted level. Biden is requesting major funding increases for high-poverty schools, the Head Start program, the Centers for Disease Control and Prevention (CDC), and climate change, but did not include funding programs like community health centers (CHCs). The entire budget is still anticipated in May 2021. Visit
here
for further information on Biden's first budget.
Infrastructure Bill Under Consideration; Health Center Infrastructure Proposal In Question
The President and Vice President met at the White House on April 12 with a bipartisan group of lawmakers to discuss the
infrastructure proposal
. Democrats and Republicans are still far apart from reaching any comprehensive infrastructure and jobs package deal, keeping the reconciliation process to pass the infrastructure proposal as an option.
Bipartisan support around key aspects of the infrastructure proposal, including broadband, water infrastructure, highways, and workforce, look promising. The $312B House Committee on Energy and Commerce's Leading Infrastructure for Tomorrow's (
LIFT
) American Act infrastructure proposal that includes $10 billion for community health centers (CHCs) was not included in the President's infrastructure proposal. Strong advocacy is needed to ensure CHCs are included in an infrastructure proposal.
North Dakota Legislative Session Update
As the North Dakota legislative session enters its final weeks, CHAD continues to monitor and respond to key bills impacting community health centers. See below for status updates on
priority bills
:
Medicaid Expansion:

Under HB 1012, the House reauthorized Medicaid expansion for another two years with commercial rates. The House also voted to move 19 and 20-year-olds from Medicaid expansion to traditional Medicaid. HB 1012 has not

been heard in the Senate committee.

Medical Assistance Coverage for Interpreter Services:

Medical assistance coverage for interpreter services passed the House but failed in the Senate as a standalone bill. In an attempt to revive the bill, it was placed as an amendment on the Department of Human Services appropriations bill by the Senate and that bill has been sent back to the House.

Workforce Development:

The Department of Health budget passed the Senate with $585,000 over the executive recommendations for student loan repayment.

CHAD testified to the House Appropriations Human Services Resources Division on March 15 in support of SB 2004 and advocated for additional state-appropriated dollars for federal state loan repayment match. The bill is waiting to be heard by the appropriations committee.

Expanding Medicaid Primary Care Provider Definition to Include Certified Nurse-Midwives (CNMs):

SB 2085 passed the Senate and House.

It is waiting to be signed by the governor.

Third-Party Reinsurance:

This bill would continue a program that was initiated in 2019 to make health insurance more affordable using an invisible reinsurance pool for the individual health insurance market.

CHAD signed in as supportive of this bill, and

it was signed by the governor on April 1.

Diabetes Care:

HB 1288, relating to Medicaid coverage of continuous glucose monitoring devices for children, passed the Senate and was referred to to the House on April 7.

Pharmacy:

Due to the 340B drug program threats we have worked with partners at the federal and state level to amend

HB 1492. The amendments are to protect the 340B model from threats from pharmacy benefit managers. The amendments passed out of the House Conference Committee on April 12 and- were considered by the Senate Conference Committee on April 13.
American Rescue Plan Act Funds for Community Health Centers
The Health Resources and Services Administration (HRSA) held a question-and-answer session on April 8 regarding the $6.1 billion awarded to health centers last week under the American Rescue Plan Act (ARPA). These funds will support health centers to prevent, mitigate, and respond to COVID-19 and enhance health care services and infrastructure.
Health centers may draw down funds now to meet immediate cash needs to prepare for, promote and distribute, administer, and track COVID-19 vaccines or for activities necessary to mitigate the spread of COVID-19. For all other purposes, grantees should wait until their award submission is approved. The H8F award is a two-year performance period (April 2021 – March 2023), and submission is due May 31, 2021. Grantees may include allowable pre-award costs and activities dating back to January 31, 2020. Of the award amount, only $500,000 maximum may be used for minor alterations or renovations (A/R); this is not a per-site amount.
It was also noted that a large capital investment would go to every funded health center. The minimum will be $500,000 with a formula-based approach. This will be done through a funding opportunity. HRSA is hoping to have more information coming in early May regarding the funding opportunity with awards coming late summer before the federal fiscal year-end.
Slides from the April 8 presentation can be found
here
. A listing of allowable uses of funds may be found
here
. There will be another
question-and-answer session
held on Wednesday, April 28 at 1:00 pm CT/
12:00 pm MT.
Federal Communications Commission (FCC) Round Two COVID-19 Telehealth Funding
The Federal Communications Commission (FCC) will be distributing an additional $250 million for the COVID-19 Telehealth Program. The COVID-19 Telehealth Program was appropriated by Congress as part of the Consolidated Appropriations Act, 2021, to help health care providers provide connected care services to patients at their homes or mobile locations in response to the COVID-19 pandemic. The second round of the program will provide immediate support to eligible health care providers responding to the COVID-19 pandemic. The awards will fully fund telecommunications services, information services, and devices necessary to provide critical connected care services until the program's funds have been expended or the COVID-19 pandemic has ended.
Applications will be evaluated based on the following criteria:
Hardest hit area;

Low-income area;

Round one unfunded applicant;

Tribal community;

Critical access hospital (CAH);

Federally qualified health center (FQHC);

Health care provider shortage area (HPSA);

Round two applicant; and,

Rural county.

The FCC will offer only a one-week window to submit the application, which will be later this month. Please contact
Becky Wahl
at CHAD with any questions about applying.
CDC Announces Initiative to Address Racism in Health
On April 8, Centers for Disease Control and Prevention (CDC) Director Rochelle P. Walensky, MD, MPH, announced a new agency-wide initiative called
Racism and Health
. At their new web portal, the public can view the latest science exploring the impact of racism on health, learn about the CDC's work to address structural racism in the nation, and hear from public health experts about the effects of racism and health.
The link between systemic racism and health is well established. Under Walensky's leadership, the CDC is committed to working further upstream to address racism as a driver of health inequities actively. "There has been a lot of documenting the problem," Walensky noted in an interview with
Time
. "I want to start thinking about … how can we intervene to solve the problem. Not all of them will be successful but I'd really like to think about how we can start looking at interventions that make a difference." All CDC offices have been charged with identifying measurable interventions and health outcomes to address racism in their specific areas in that vein.
"Confronting the impact of racism will not be easy… I know that we can do this if we work together. I
certainly hope you will lean in and join me," Walensky said in a statement on the new
Racism and Health
site. CHAD will continue to share more with members about this initiative as it develops.
UDS Mapper Webinar Series
The Uniform Data System (UDS) Mapper is a collaboration between the Health Resources and Services Administration (HRSA) and the American Academy of Family Physicians (AAFP) and is part of the HealthLandscape online mapping platform. The webinars are open to the public and free of charge.

UDS Mapper Advanced Topic: Using the UDS Mapper for Service Area Mapping
Attend this session to explore ways the Uniform Data System (UDS) Mapper tool can be used to compare health center and community data in order to develop service area maps and better target care for communities. The webinar is geared toward users who are familiar with the UDS Mapper.
Assessing Your Community Using the UDS Mapper
Attend this session to learn how to leverage the UDS Mapper tool to understand further the communities and populations served by the health center program. The webinar is geared toward users who are familiar with the UDS Mapper.
2021 Uniform Data System Reporting Changes
Join this technical assistance session for an overview of changes and clarifications to the 2021 Uniform Data System (UDS) reporting requirements, including information on the latest COVID-19 and clinical quality measures for UDS reporting. This webinar is geared toward health center leadership and staff, EHR and IT programming staff, and HRSA/BPHC project officers. Visit the
UDS Resources
webpage for the
2021 UDS Program Assistance Letter
and other technical resources to support complete, accurate, and timely UDS reporting.
Thursday, May 6
12:00pm-1:30 pm CT/ 11:00 am–12:30 pm MT

Register here
.
Introduction to the UDS Mapper
This webinar is a general introduction to the UDS Mapper, a mapping and decision-support tool-driven primarily from health center patient location data within the Uniform Data System (UDS). This webinar will go over basic UDS Mapper functionalities and is geared toward first-time users or those who need a refresher.
South Dakota Department of Health Cancer Programs Grant Announcement
The South Dakota Department of Health's Cancer Programs announced the release of the Implementation Grant request for applications. The programs are seeking applications that support the South Dakota Cancer Plan, focus on evidence-based intervention implementation, and promote equitable and accessible cancer prevention, early detection, and cancer survivorship efforts in South Dakota. Applicants may request up to $25,000.
The project period
will run from July 1, 2021- June 29, 2022.
Eligible applicants include organizations that have the capacity to implement the required interventions. Eligibility includes, but is not limited to, federally qualified healthcare centers, health care professional organizations, Indian Health Service, non-profits, quality improvement organizations, school-based healthcare clinics, and tribal health centers.
Applications are due via electronic submission to
lexi.pugsley@state.sd.us
by 4:00 pm MT/ 5:00 pm CT on Wednesday, May 5.
CHAMPS Childhood Obesity in Primary Care ECHO
Registration is now open for the CHAMPS Prevention & Treatment of Childhood Obesity in Primary Care Project ECHO Learning Community. In this series, care team members will learn from Children's Hospital Colorado lifestyle medicine specialists about how to utilize effective communication strategies, address nutrition and physical activity guidelines, incorporate comorbidity screening, and when to make referrals to address childhood obesity. A variety of care team members are encouraged to attend, including medical and behavioral health providers, clinical support staff, and related disciplines.
Sessions will occur on Tuesdays, from May 18 through June 22, from 1:00 pm CT/ 12:00 pm MT. To learn more and register, please visit the CHAMPS
Project ECHO Learning Communities
webpage.
Save the Dates for Upcoming CHAMPS Trainings
In partnership with the Northwest Regional Primary Care Association (NWRPCA), CHAMPS will be hosting a three-part Bureau of Health Workforce webcast series. Events will occur on June 2, 10, and 24 at 2:00 pm CT/ 1:00 pm MT. More details and registration are coming soon.
Registration will be opening soon for the CHAMPS 2021 Immunization Update webcast, taking place on Thursday, June 3, from 12:30 pm - 2:00 pm CT/ 11:30 am-1:00 pm MT. The Centers for Disease Control and Prevention's (CDC) National Center for Immunization and Respiratory Disease will present this 90-minute event. To learn more, please visit the CHAMPS
Upcoming Live Distance Learning Events
webpage.
The COVID-19 Community Corps
The best path out of the COVID-19 pandemic is for every American to get a COVID-19 vaccination as soon as it's available to them. Health centers are invited to support the effort by joining the COVID-19 Community Corps. Corps member will receive timely, accurate information to share with family, friends, and neighbors and resources to help you build vaccine confidence in your community, including:
Fact sheets on vaccine safety, tips on how to talk with friends and family about the importance of vaccination, and hints for planning and attending community events;

Sharable social media content; and,

Regular email updates with the latest vaccine news and resources.
Click
here
for more information and to sign up for the COVID-19 Community Corps.
The Conversation: Between Us, About Us
This week, the CHAD communications and marketing network team hosted Robbyn Kistler, social impact media consultant from the

Kaiser Family Foundation (KFF)

, a nonprofit organization focusing on national health issues. Robbyn presented

THE CONVERSATION: Between Us, About Us

, a new campaign to provide Black communities with credible information about the COVID-19 vaccines co-developed by KFF and the

Black Coalition Against COVID

. Black doctors, nurses, and researchers dispel misinformation and

provide accessible facts in 50 FAQ videos that deliver the information Black people are asking for about the COVID-19 vaccines. More videos and voices will be added to this one-of-its-kind living video library as new questions arise and information becomes available. Read more information

here

. Find the full digital toolkit

here

.
21st Century Cures Act – Privacy Exception

Continuing the CHAD Connection series on the 21st Century Cures Act (Cures Act), this article will focus on the privacy exception, which is one of the eight exceptions. The Cures Act defines the privacy exception as "it will not be information blocking if an actor does not fulfill a request to access, exchange, or use of electronic health information (EHI) in order to protect an individual's privacy, provided certain conditions are met."
The objective of the exception is that a health center should share EHI data if permitted under a privacy law, unless it is prohibited under applicable laws and regulations related to health information privacy, including the HIPAA Privacy Rule, the HITECH Act, 42 CFR part 2, and state laws. This exemption supports patients' basic trust and confidence in health IT infrastructure. Without this exception, a risk would exist that a health center would share EHI inappropriately.
The privacy exception has four sub-exceptions. To meet this exception, at least one needs to be met.
Precondition not satisfied

. The actor may choose not to provide access, exchange, or use of such EHI if the precondition has not been satisfied under certain circumstances.

Not covered by HIPAA

. The actor may choose to interfere with the access, exchange, or use of EHI for a privacy-protective purpose if certain conditions are met.

Consistent with HIPAA.

An actor may deny an individual's request for access to a patient's EHI in the circumstances provided under 45 CFR 164.524(a)(1) and (2) of the HIPAA Privacy Rule.

Respecting an individual's request.

An actor may choose not to provide access, exchange, or use of an individual's EHI if doing so fulfills the wishes of the individual, provided certain conditions are met.

For additional information on the Cures Act, please visit the ONC's Cures Act Final Rule
website
. Find additional information on exceptions and information blocking
here.
The Great Plains Health Data Network (GPHDN) will continue to monitor and research the Cures Act and provide updates in upcoming newsletters. If you have questions, please contact
Kyle Mertens
at CHAD. Also, please let Kyle know if any EHR vendors have published documentation and/or upcoming webinars.
NACHC Post-Pandemic Telehealth Resource
The COVID-19 pandemic has helped increase access to care through telehealth services. The National Association of Community Health Centers (NACHC) developed

a resource guide related to the governance of telehealth

that is an excellent resource for community health centers (CHCs) and CHC board members. The article outlines various strategic and oversight considerations related to telehealth strategic planning. The resource provides a list of items to consider when utilizing telehealth post-pandemic.
Mitigating Burnout and Maintaining Provider Satisfaction During Vaccination Rollouts
The COVID-19 pandemic forced health centers to change the way health care is delivered. Virtual health care visits were widely and quickly implemented, and staff were redeployed to accommodate the demand for testing. This rapid change in health care delivery came with significant challenges, including changes in staffing and care team makeup, furloughs, lack of PPE at the beginning of the pandemic, and fear of infection for those in direct contact with patients. As health centers continue to meet community needs related to the pandemic and engage in mass vaccination efforts, it will be important to consider lessons learned over the past year.
In this webinar series, speakers from the Association of Clinicians for the Underserved (ACU) will explore provider burnout and satisfaction in the context of the pandemic, lessons learned, and strategies that health centers can take to minimize burnout and maintain provider satisfaction in the next several months. Register for the series
here
.


Evolving Care Team Models in the Context of the Pandemic and Strategies to Assess Provider
Satisfaction
Wednesday, April 21
11:00 am CT/ 10:00 am MT
South Dakota Department of Health COVID-19 Update

The South Dakota Department of Health hosts a weekly COVID-19 webinar for health care facilities, medical providers, laboratorians, long-term care facilities, EMS providers, and other health professionals.
Thursdays in April (reoccurring)
10:00 am MT/ 11:00 am CT
For weekly call-in information, please join the listserv
here
. Find archived calls and slides
here
.
CHAMPS 2021 Resiliency Collaborative
The CHAMPS Resiliency Collaborative is a facilitated peer support group using concepts from the evidence-based framework, Finding Meaning in Medicine, online. Each session will incorporate the practice of mindfulness techniques and practical body awareness exercises. The remaining time will be comprised of group discussions on topics selected by the participants. For more information or to register, visit the CHAMPS
Events and Trainings
webpage.
First and third Wednesdays of the month (reoccurring through May 2021)
1:00 pm CT/ 12:00 pm MT
Telehealth Policy and Strategy Webinar
The National Association of Community Health Center's (NACHC's) federal and state affairs team are hosting a webinar dedicated to federal and state telehealth efforts, with a focus on policy and strategy now and into the near future.
Wednesday, April 21
2:00 pm CT/ 1:00 pm MT
Register
here
.
Youth Mental Health First Aid
Hosted by CHAD, Youth Mental Health First Aid is designed for adults who work with youth. Presenters will teach the skills needed to reach out and provide initial support to children and adolescents (ages 6-18) who may be developing a mental health or substance use problem and help connect them to the appropriate care. Topics covered include anxiety, depression, substance use, disorders in which psychosis may occur, disruptive behavior disorders (including AD/HD), and eating disorders.
Friday, April 23
Pre-class online work is due April 16.
12:30 pm - 4:30 pm CT/ 11:30 am - 3:30 pm MT
Register here
.
Speak My Culture: Trust, Culture, and COVID-19 in the Latino Community
This one-hour Speak My Culture webcast was presented by Tamara Rios, Ph.D., to address the health challenges within the Latino patient community. Rios Associates has been the instructor for the annual
CHAMPS Spanish Language for Health Care Professionals training
for over thirty years. This webcast is perfect for those health center staff who would like to build rapport and trust with their Latino patients in an efficient manner. Viewers will obtain tips, tools, and strategies to be better equipped in providing culturally appropriate and sensitive care to Latino patients, focusing on COVID-19, COVID-19 vaccine hesitancy, and telemedicine. Viewers do not need to speak Spanish to take this training. Watch the online recording
here
until 5/8/21.
CHAD Network Team Meetings
Friday, April 16 at 12:00 pm CT/ 11:00 am MT

– Behavioral Health Work Group
Tuesday, April 27 at 3:00 pm CT/ 2:00 pm MT

– CFO & Finance Manager Roundtable
T

uesday, May 11 at 2:00 pm CT/ 1:00 pm MT

– Communications and Marketing Network Team Meeting
This account is supported by the Health Resources and Services Administration (HRSA) of the U.S. Department of Health and Human Services (HHS) as part of an award totaling $1,499,709.00 with 0 percent financed with non-governmental sources. The contents are those of the author(s) and do not necessarily represent the official views of, nor an endorsement, by HRSA, HHS, or the U.S. Government. For more information, please visit HRSA.gov.