Thank you for reading this special edition of the CHAD Connection. CHAD plans to release weekly editions of the COVID-19 Digest as needed to cover COVID-19-related news and updates for our members. We also encourage you to visit our
COVID-19 webpage
for up-to-date resources and links.
In this newsletter, you will find updates from the Bureau of Primary Health Care, the National Association of Community Health Centers, North
Dakota Medicaid and South Dakota Medicaid. You will also find information we thought would be useful, including federal legislative updates, health center data trends,
and behavioral health resources.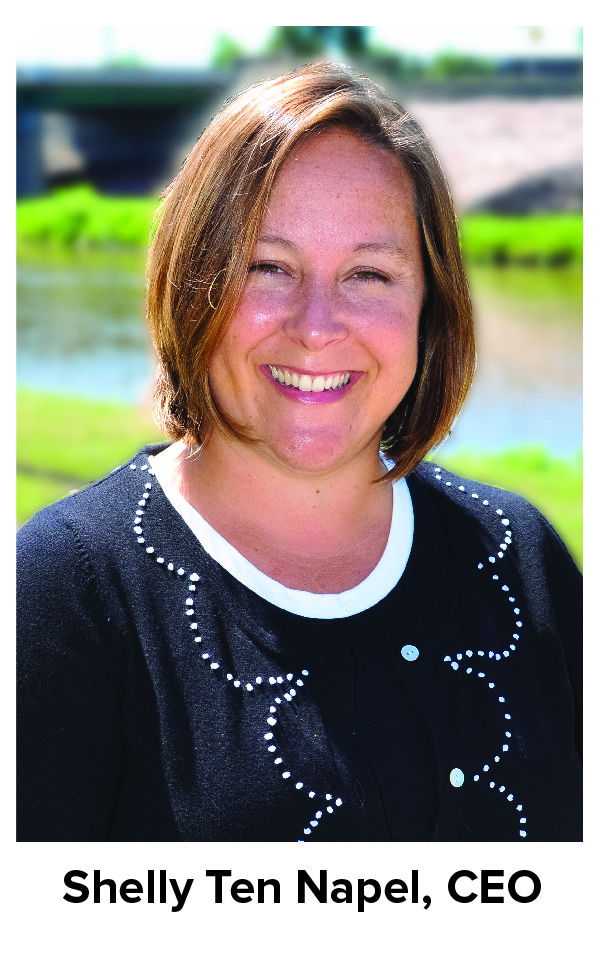 As CHAD staff has reflected on the racial justice questions being considered across the country during the last few weeks, we have challenged one another to pause, listen, and consider the problem of racial inequality in our country before jumping to conclusions that might be defined by familiar partisan divides. Reading books, listening to podcasts, and watching films can be a great way to "listen" to perspectives different from our own. Particularly for those of us who are white, we can't rely on the people of color to be the "holders" of information about race relations in our country. At the same time, we may not personally experience bias and prejudice in our daily interactions. So, a range of fiction and nonfiction books and media can be a great place for many of us to start. CHAD will be hosting a
curated page of resources
for those interested in expanding their knowledge and engaging with the current national conversation.
I thought I would kick off the conversation with a few books and resources that I can personally recommend, like the staff selections at your local bookstore. Soon after the death of Michael Brown in Ferguson, MO, Ta-Nehisi Coates wrote a long letter to his black son that became the National Book Award winner in 2015, called
Between the World and Me
. The book is short, personal, and heart-breaking, and I really loved it. Coates has also written some
thought-provoking and educational pieces
for the Atlantic on race.
I also really loved the Pulitzer-winning
1619 series
from the New York Times last year, especially the opening essay by Nikole Hannah-Jones, titled "
Our Democracy's Founding Ideals Were False When They Were Written. Black Americans Have Fought To Make Them True
" and the podcast series found
here
,
which seeks to re-orient our understanding of the nation's history in light of the contributions of African Americans.

 
I also learned a lot from "
The Warmth of Other Suns
: The Epic Story of America's Great Migration
" (Isabel Wilkerson, 2011), a history of the migration of Black Americans during the Jim Crow era from the South to the North and West. It is both a great work of history and journalism, as it covers what was happening in the country through the lens of three individuals and their families.
As we consider reading something together as staff at CHAD, a few other recent books are rising to the top. For those who are new to the conversation or coming from a White perspective, "
Waking up White: And Finding Myself in the Story of Race
" by Debby Irving is coming highly recommended. We are also thinking about "
How to Be an Anti-Racist
" by Ibram X. Kendi. I have also heard great things about
Stamped: Racism, Antiracism, and You
as a young adult book for teens.
For those wanting to take a deeper look at the criminal justice system or those who just love well-told crime drama stories, I'd highly recommend
Season 3
of the Serial podcast, which spends a year in the Cleveland criminal justice system. The story isn't centered on race, but it helped me understand how the justice system works from the perspective of prosecutors, judges, defense attorneys, and the accused. The next book on my to-read list in this area is "
The New Jim Crow: Mass Incarceration in the Age of Colorblindness
" by Michelle Alexander.
Given the history of the Dakotas, any conversation about racial justice here should include a deeper understanding of the history and present-day realities of American Indians. I'd love to hear some ideas from others here. For myself, I have loved all of Louise Erdich's fiction. I recently finished the 5-part
Birchbark House
series with my 8-year-old daughter, and we both loved it. I also really benefited from reading
Neither Wolf Nor Dog
,
which just released its 25-year anniversary edition last year and the now-almost-50-year-old classic,
Bury My Heart at Wounded Knee
.
CHAD also has some great resources that relate to health care with American Indian populations, including a
cultural appreciation webinar series
we hosted a few years ago led by Dee Le Beau-Hein and a keynote presentation by Dr. Don Warne at our 2018 annual conference. The North Dakota Department of Human Services shared
this 15-minute training
this week on American Indians in the state of North Dakota. We are considering whether it would make sense to host additional trainings this summer that would specifically support health care providers as we seek to promote health equity in our communities.
As we curate a resources page, we'd love to hear from all of you. Are there resources, books, or media that you have found particularly helpful? Are you considering fostering conversations related to specific books or documentaries? If so, let me know at
shellytennapel@communityhealthcare.net
,
and we can share them on our resources page

.
CHAD will be publishing weekly data representing the number of positive COVID-19 tests for the current week as compared to the previous week, the cumulative number of cases diagnosed, current and cumulative hospitalizations, the percent of health center visits compared to the determined baseline, and the percent of visits that are being done virtually. This data will be compiled for North Dakota and South Dakota each week. This week's data covers the week beginning Thursday, June 4 to Wednesday, June 10.
Community Health Center of the Black Hills Introduces Iris Clinic for Specialized LGBT+ Youth Care
The Iris Clinic at the
Community Health Center of the Black Hills (CHCBH) will offer specialized LGBT+ youth care for people up to the age of 21. Limited office hours will be available monthly, and services will include mental health care, routine checkups, STI, HIV, and pregnancy tests, and sexual health education in an affirming atmosphere.
Amanda Diehl, MD, has been a pediatrician in Rapid City for 20 years. She has studied LGBT+ health care through the Fenway Institute's National LGBT Health Education Center and Harvard University and has worked with them to bring training to all staff of
CHCBH
. She firmly believes that all people deserve caring and up-to-date medical care. The Iris Clinic announced clinic dates for June, July, and August and will continue to update dates every three months.
Paycheck Protection Program Flexibility Act Signed into law
The Paycheck Protection Program (PPP) Flexibility Act of 2020 was signed into law by the President on June 5, after passing through both chambers of Congress. The PPP Flexibility Act amends the original PPP to give borrowers more time to spend loan funds and still obtain forgiveness. The terms that are changed include:
Gives borrowers 24 weeks instead of eight weeks to spend loan proceeds;

Reduces how much forgiveness amount must be spent on payroll from 75% to 60%. Now the remaining 40% can be spent on mortgage interest, rent, and utilities;

Extends the due date of the first payment from six months after the loan date to the earlier of:

The day that the Small Business Administration sends the loan forgiveness amount to the lender; or,

Ten months after the loan date;

Extends the time to pay off the loan to five years from two years; and,

Allows PPP loan recipients to delay payroll taxes.
There is still funding available for this program, so check with a local bank if interested in applying. The new law didn't change the application deadline, which is June 30. For more on the PPP Flexibility Act of 2020,
click here
.
South Dakota Medicaid Flexibilities Extended
Governor Noem updated
Executive Order 2020-26
, which extends the state of emergency in South Dakota until December 30. As a result, South Dakota Medicaid has
announced
the extension of flexibilities to Medicaid providers and recipients regarding dispensing of prescription medication and the use of telemedicine. The Medicaid flexibilities are extended through December 30 unless sooner terminated or extended. The updated guidance can be found
here
.
North Dakota Medicaid Survey
North Dakota Medicaid is preparing to issue a request for proposals (RFP) for a managed care organization (MCO) to administer Medicaid Expansion group health coverage in North Dakota. Before that RFP is issued, ND Medicaid is seeking input from partners and providers that will inform the design of the RFP. The
survey
is a fillable PDF that should be filled out and emailed to
dhsmed@nd.gov
. The deadline to return is June 30. ND Medicaid advises organizations to use their discretion as to how many surveys your organization should complete. Questions can be directed to
Krista Fremming
, assistant director of medical services.
Updates from the US Department of Human Services – COVID-19 Federal Funding Streams
The US Department of Health and Human Services (HHS) announced another round of funding would be released from the CARES Act Provider Relief Fund. This round of funding is for "Medicaid-dependent" providers. According to the National Association of Community Health Centers (NACHC), this means health centers are NOT eligible to receive funds from this distribution, as HHS defines "Medicaid-dependent" as providers who do not accept Medicare or private insurance. For more information about the CARES Act Provider Relief Fund, where it has gone, and formulas used to distribute the funds, visit this
webpage
.
Health Center COVID-19 Survey Data Trends
Each week, the
Health Resources and Services Administration (

HRSA) requests information from community health centers across the country to track the impact of COVID-19 on capacity, operations, patients, and staff. The data is used to plan for training and technical assistance, funding, and additional resources. The latest report, dated May 29, indicated the following changes from the previous week.
Patient Testing
COVID-19 testing capacity is 100% of health centers for both North Dakota and South Dakota.

ND reported an average turn-around of 2-3 days for COVID-19 test results, and SD reported turn-around times ranging from less than an hour to 2-3 days.

ND reported an increase in the number of patients tested for COVID-19, while SD reported a decrease. In total, ND health centers have conducted 781 tests and SD health centers have conducted 872 tests.

ND reported 19% of total patients tested were of racial and ethnic minority and 44% in SD.

Of those patie

nts who tested positive, 64% were of racial and ethnic minority in ND and 51% in SD.

Operations
Both states reported an increase in weekly visits compared to pre-COVID-19 visits. ND reported 55% this week compared to 50% last week. SD increased from 57% to 68%.

Both states reported a decrease in the number of visits conducted virtually. ND reported 33% this week from 38% last week. SD decreased from 12% to 10%.  
CHAD Finance Training, Technical Assistance, and Networking Opportunities
CHAD has contracted with Community Link Consulting (CLC) for assistance in facilitating CFO/finance roundtable discussions and office hours sessions for one-on-one consulting. To find available times for office hours and schedule a consulting session, please contact
Dani Gullickson
, event and project manager at CHAD, for available times.
The first CFO/finance roundtable was held on June 4 and will continue meeting monthly. The roundtable sessions provide an opportunity for members to network with their peers who work in health center finance, ask questions of the group, and hear what others are experiencing in their organizations.  These interactive sessions will be held at least through the end of the year in response to demand from finance staff in the Dakotas, who wanted an opportunity to share how they are dealing with changing needs and new programs related to COVID-19. CHAD will also continue its partnership with the Health Center Association of Nebraska (HCAN), which will resume its monthly webinars on Wednesday, June 24. CHAD will send a poll to its finance and operations members to find a meeting time for the roundtable discussions, and a recurring meeting invitation will be distributed. If you are not currently in this group and wish to be, please contact Dani Gullickson.
The recordings and materials for webinars presented by CLC, "The COVID Funding Dance" and "Creating a Financial Emergency Response Plan," can be found on the CHAD website in the
Past Event Resources
section.
Bureau of Primary Health Care Updates

   
CHAD has summarized highlights from the June 4 episode of Today with Macrae, as well as other news coming from the Bureau of Primary Health Care (BPHC), including relevant updates to the frequently asked questions section of the
BPHC website
.
BPHC has developed a
user guide
intended to assist with completing the COVID-19 health center surveys. The guide provides instructions on how to complete each question of the survey.
Emergency Preparedness and Response
Health centers that have any site closures as a result of an emergency or disaster should report that to your primary care association (PCA), who, in turn, will roll the information up to BPHC so that this information can be comprehensive.

HRSA has a webpage dedicated to

emergency preparedness and continuity of operations

where you can access helpful resources.

Funding Updates
HRSA was able to provide one-time funding to its PCA and health center controlled network (HCCN) partners to support efforts around COVID-19.

Additional funding was provided to PCAs to support workforce development in their state(s).

Quality Improvement awards are in the process of being determined based on 2019 UDS reports.

Patient-centered medical home (PCMH) recognition status updates will be sent out soon. To receive that portion of the quality awards, health centers must be recognized by July 1.
Dr. Torey Mack, deputy associate administrator of the Bureau of Health Workforce, was a guest speaker on the June 4 episode of Today with Macrae. Dr. Mack provided a comprehensive overview of the known stress of COVID-19 on providers and the impact of provider burnout. This led to an overview of HRSA's Workforce Engagement & Well-Being Initiative. The goal of the initiative is to develop and conduct health center provider and staff surveys to collect, analyze, and disseminate national data on health center workforce well-being and engagement.
Progress reports for each supplemental funding source released in response to the public health emergency are due quarterly. Progress reports will become available on July 1 and are due in EHB by July 10. HRSA will review reports on July 11-24 and request changes when needed.
Required elements of progress reports include:
Project Status

Staff and patient safety

Testing

Maintaining or increasing health center capacity and staffing levels

Telehealth

Minor alterations and renovations

Changes to Plan

Issues/Barriers
The recordings, transcripts, and slide decks for the most recent episodes of Today with Macrae can be found on the HRSA website's
COVID information for health centers
in the section titled Today with Macrae: Health Center Program Updates.
The Centers for Medicare & Medicaid Services (CMS) has information on flexibilities for reimbursements from state Medicaid and Children's Health Insurance Program (CHIP) agencies for oral health services delivered through telehealth. Pages 30-31 of
this FAQ document
provides language that authorizes state programs to reimburse teledentistry as they do other medical services provided via telehealth.
How Population Health Management Can Ensure Better Patient Outcomes
in COVID-19 Patients
Population health management (PHM) refers to a concentrated, whole-person approach to improving patient health outcomes within a group of individuals. It is a method of patient data aggregation across multiple health information technologies (HIT) and the analysis of that real-time data into a single, actionable patient record. Through those actions, care providers can improve both clinical and financial outcomes.
At this moment, PHM can assist providers by using a risk model, which can identify patients who may be at high risk of developing a severe illness as a result of COVID-19. This allows community health centers (CHCs) to proactively manage their patient population by focusing on those at the highest risk. In addition to a risk model, PHM can provide a monitoring mechanism for patients that are reporting symptoms related to COVID-19. This will allow CHCs to manage this patient group to protect staff and other patients from possible exposure and empower care teams and providers who can develop care plans for this group, specifically for COVID-19.
The Great Plains Health Data Network is forming a workgroup to find the best PHM tool to begin to put these models into place. COVID-19 is here to stay, and so is heart disease, cancer, and diabetes. PHM can both target and manage patients with potential comorbidities and ensure better patient outcomes in primary care. Contact
Kyle Mertens
for questions.
National Men's Health Week
June 15-21 is Men's Health Week, a national observance used to raise awareness about health care for men and focusing on encouraging boys, men, and their families to practice and implement healthy living decisions. According to the CDC, men in the United States, on average, die five years earlier than women and die at higher rates from the three leading causes of death: heart disease, cancer, and unintentional injuries.
Men's Health Week
is a great time for community health centers to remind patients that telehealth appointments available, and they are committed to ensuring that health coverage status and ability to pay are never barriers to receiving care. CHAD has provided health centers with
social media materials
to help celebrate this event.
Consider Men's Mental Health for Men's Health Week
It is hard to get men to come to therapy electively. For one thing, mental health and mental health treatment are stigmatized, and men get a second helping of stigma because our culture saddles men with the extra burden of not being allowed to struggle emotionally, and especially publicly. For many men, they were raised with the idea that they solve issues for themselves. Failing to do so can be perceived as a weakness.
But within the struggle of maleness, masculinity, and mental health, there are nuanced discussions to be had. While men, in general, are not rushing to therapy, certain populations of men avoid it even more—for example, Black men and Native American men. In general, people from both races have a mistrust of mental health providers due to historic mistreatment in health care. Most therapists are not Black or Native and, therefore, cannot fully appreciate the intergenerational experiences of these populations.
So, not only is the entire idea of mental health care deemed weak but also possibly triggering and even more frustrating. In addition, both populations do not necessarily have reasonable access to mental health services. A common theme among people who are hesitant to go to therapy is that they do not want to spend three sessions educating their therapist about their culture so that they can finally start to work on their issues. Transgender men (men who are assigned female at birth) frequently describe this as a reason they avoid therapy, in addition to their worry about facing discrimination and having a therapist with no training in transgender issues.
It is not uncommon for a man to request a female therapist, indicating that they do not feel like they must hold as much back as they do with other men. This speaks volumes to how much other men's perceptions of them shape their willingness to seek help. One of the best things to happen in recent years is celebrity men coming forward about their experiences in therapy. Prince Harry, the Olympic gold medalist swimmer Michael Phelps, and others have come out publicly about how therapy was helpful to them. Michael Phelps even discussed the fact that his situation was so severe that he was suicidal, and that therapy is something that helped save his life.
It is important to talk to men about the benefits of counseling. It is great when they hear it from other men, but it is crucial to hear

it from medical providers who can normalize mental health as an essential part of their overall care.
South Dakota Department of Health COVID-19 Update
The South Dakota Department of Health hosts a weekly COVID-19 webinar for health care facilities, medical providers, laboratorians, long-term care facilities, EMS providers, and other health professionals.
Thursdays in June (reoccurring)
10:00 am MT/ 11:00 am CT
For weekly call-in information, please join the listserve
here
. Find archived calls and slides
here
.
Developing a Business Plan and Financial Forecast for a Health Center Capital Project


Capital Link
will
present a webinar designed to assist health centers
in
planning new or expanded facilities in developing a detailed business plan for
its
capital project. Drawing on the recently updated publication,
Creating a Business Plan for Community Health Centers
, this session examines each of the key components of a business plan, including financial forecasts, and how health centers can use this important document to help secure financing for their projects.
Thursday, June 11
12:00 pm MT/ 1:00 pm CT

Register here
Advocacy 101: Building Lasting Relationships with Elected Officials
Join the National Association of Community Health Centers (NACHC) grassroots advocacy team for the first installment of their advocacy 101 summer training series. In this webinar, presenters will discuss best practices for building lasting relationships with local and federal elected officials.
Thursday, June 11
2:00 pm MT/ 3:00 pm CT
Register
here
Implementing Telemedicine Webinar Series
The COVID-19 pandemic is demanding that health care providers rethink how they deliver care in ways that reduce the risk of further spreading infection.
In response, the Mountain West AIDS Education Training Center (MWAETC) has designed a 6-session webinar series on implementing telemedicine. The focus of the series will be on helping providers build a successful telemedicine strategy for their clinics, and will be led by John D. Scott, MD, MSc, associate professor of medicine,

Division of Allergy and Infectious Diseases, and medical director of digital health at the University of Washington.
This series is free and separate registration is required for each session. Participants may attend the whole series or chose only to select the sessions of most interest. All sessions will begin at 11:30 am MT/ 12:30 pm CT.

Session #2: Workflows in Telemedicine

Session #3: Telemedicine and Payment Policy

Session #4: Telemedicine Technology

Session #5: Clinical Best Practices for Telemedicine

Session #6: Telemedicine Q&A
Harm Reduction & Isolation during COVID-19
Join the

Corporation for Supportive Housing (CSH) for a webinar on best practices for supporting patients actively using and/ or in recovery (including medication assisted treatment recipients) during the COVID-19 pandemic. Participants will discuss harm reduction, relapse risk, overdose prevention/ response, safety planning, and practical considerations to support patients. This webinar is free for participants.
Monday, June 15
12:00 pm – 1:30 pm MT/ 1:00 pm – 2:30 pm CT
Register
here
.
2020 Virtual Prevent Cancer Dialogue
Keeping with the true spirit of the

Prevent Cancer Dialogue

, the Prevent Cancer Foundation will have engaging presentations as part of moderated panels, interactive Q&A with panelists, facilitated peer-to-peer conversations on trending topics, and informative poster presentations. Nurses, nurse practitioners, and nationally certified health education specialists can earn up to nine continuing education credits by attending the full series. Separate registration is required for each presentation.
This year's virtual event will take place in 3 free webcasts.
Part 1: Cervical Cancer and HPV

10:30 am – 2:30 MT/ 11:30 am – 3:30 pm CT

Part 2: Innovative Technologies to Expand Cancer Screening

10:30 am – 2:30 MT/ 11:30 am – 3:30 pm CT

Part 3: Challenges and Opportunities for Cancer Prevention and Screening in Indian Country

10:30 am – 2:30 MT/ 11:30 am – 3:30 pm CT
PrEP Train-the-Trainer Interactive Virtual Training
The National LGBT Health Education Center, a program of The Fenway Institute, is providing a train-the-trainer session on how to use its newly revised PrEP detailing kit and readiness assessment tools. These clinical resources help providers incorporate PrEP into their practices, including helpful resources such as tips on taking a comprehensive sexual history, frequently asked questions about PrEP, and a pocket card about PrEP prescribing and monitoring. Sessions will cover basics and case scenarios for PrEP and empower clinicians to train their teams on how to use the PrEP detailing kit to make fast and well-informed decisions about PrEP management and care.
This engaging and interactive three-hour session will cover PrEP basics, logistics management, pharmacy, and financing around PrEP, and prepare providers and administrators to train their staff on best practices for PrEP. Participants will receive several tools that have been developed for this training and will be made available to participants for use in-clinic. Two CME credits will be available to participants after the training.
Wednesday, June 17
11:00 am – 2:00 pm MT/ 12:00 pm – 3:00 pm CT
Register
here
.
Workforce Grand Rounds Webinar Series:
Combating Healthcare Provider Burnout in Clinical Settings
Presented by the Bureau of Health Workforce (BHW), the
Workforce Grand Rounds
webinar
series' goal is to improve health professions training with the intention to increase the number of high-quality health professionals, particularly in rural and underserved communities. This webinar,
Combating Healthcare Provider Burnout in Clinical Settings
,
is meant to increase awareness of provider burnout in a clinical setting, including risk factors and preventative measures.
Attendees will learn the causes and appearance of clinician burnout, recognize risk factors for new providers, and identify preventative measures for early intervention and resources for those experiencing burnout.

Wednesday, June 17
12:00 – 1:30 pm MT/ 1:00 – 2:30pm CT
Registration information will be available soon.

Best Practices for Re-Opening Dental Clinics: Evolving and Adapting
There are still many questions that may need answers to ensure the dental clinic workplace is safe for both staff and patients.

This joint webinar from the DentaQuest Partnership and the Organization for Safety Asepsis and Prevention (OSAP), will focus on guidance provided by the ADA, OSHA, the CDA, and other dental associations to re-open dental practices.
Presenters will help dental professionals identify resources to ensure their clinic remains current with the evolving COVID–19 pandemic and discuss measures to reduce the likelihood of the spread of infection as patient care increases. A recording will be made available. One continuing education credit is offered.
Thursday, June 18
11:00 am MT/ 12:00pm CT
Register
here
Virtual COVID-19 Conference
Join health center peers and virtually to learn about innovative new approaches to meeting the mission of health centers in light of the pandemic. Northwest Regional PCA
has announced a
virtual conference
available to all health centers and
primary care associations. It will
featur
e
four weeks of educational sessions with subject
-
matter experts who break down the key issues around board governance, workforce & HR considerations, financial planning, and care model optimization.
V
irtual roundtables will promote peer-to-peer learning.
While there are fees associated with the full conference, the opening plenary and the roundtable sessions are free. The opening plenary will feature Bureau of Primary Health Care (BPHC) associate administrator, Jim Macrae, and senior BPHC staff.
Friday, June 19

1
:00-
2
:30 pm
M
T
/ 2
:00-
3
:30
pm CT
Register here for the opening plenary
COVID-19 Response Open Discussion – Members Only
CHAD will host a bi-weekly call for health centers to convene to share any questions, concerns, ideas, etc. as they continue to develop and execute their COVID-19 response plans.
Tuesday, June 23 (reoccurring, bi-weekly)  
1:30pm MT/ 2:30pm CT
Contact
Carmen Toft
to be added to these meetings.   
CHAD Network Team Meetings
Wednesday, June 17 at

11:00 am MT/

12:00 pm CT – 2020 ECQIP: CCM/ Annual Wellness Patients
Thursday, June 18 at

10:00 am MT/

11:00 am CT – Human Resources (bi-weekly)
Tuesday, June 23 at 1:30 pm MT/ 2:30 pm CT – COVID-19 Response Open Discussion (bi-weekly)
Tuesday, June 30 at 12:00 pm MT/ 1:00 pm CT – O&E Network Team Meeting