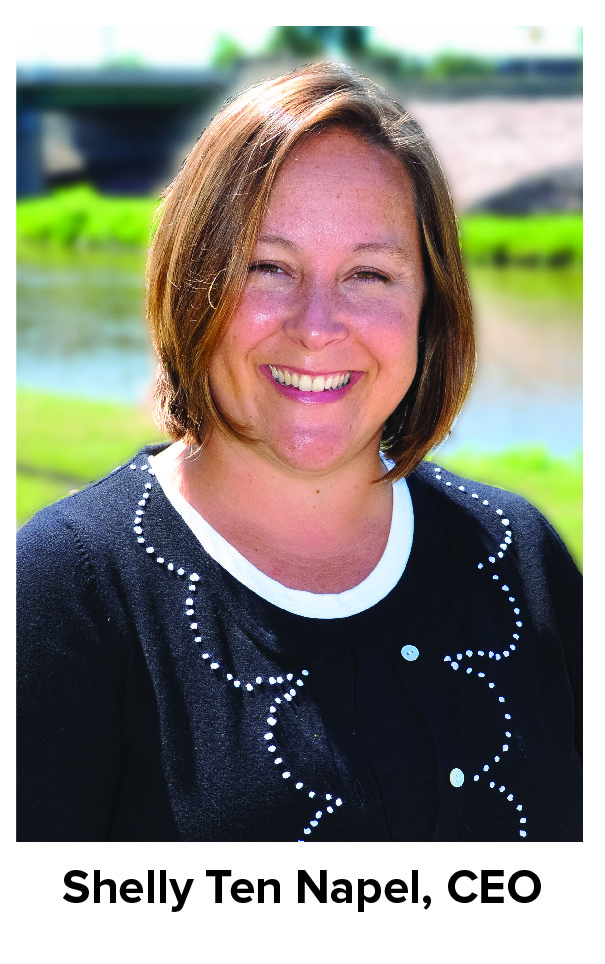 Approval of a COVID-19 vaccine is approaching, and – unless something halts current progress – we are likely to see the first vaccine approval before the end of 2020,
according to Moncef Slaoui
, White House chief advisor of Operation Warp Speed, who is directing the federal strategy related to vaccine development. Accordingly, states have been given information about the first two vaccines likely to be approved and asked to submit statewide vaccination strategies by October 16. Mr. Slaoui says that the most at-risk individuals will likely have access to vaccines in late 2020. Then production will still need to ramp up significantly for a larger group of Americans to be vaccinated in the February through April timeframe.
So, how will vaccine distribution plans impact health centers?
First, health center staff could be in the highest priority group, so they are being asked to submit estimates to their state vaccine offices of the number of individuals who are willing to be vaccinated. As of now, it does not look like any health centers plan to make the vaccine mandatory for staff in the first phase, but they are also waiting for official reports related to the safety and efficacy of the first vaccines to be approved. While the priority groups are not yet finalized, the National Academies for Sciences has developed a draft set of priorities groups:
Second, health centers are likely to be involved in vaccine distribution. Both states are discussing many different distribution plans, and it is not yet clear the approach that will be taken. Some key questions include: will there be distribution points in larger cities, or will vaccines be distributed in rural areas, perhaps with local entities working together to ensure a coordinated approach. We do know that the vaccine comes in either 100 or 1,000 dose vials, depending on which vaccine the state will receive. That vial could potentially need to be broken down into smaller distribution doses in order the minimize waste in rural, less populated areas. Will states have a centralized plan, or will local communities be expected to coordinate distribution times and locations? What role will health centers play in distribution?
For North Dakota, we know that several local public health departments are convening community-based conversations about vaccine distribution, so you may want to check in with your local public health department to ensure you are included. Regarding vaccine distribution, we expect vaccines to be provided for free, but there is less clarity on how to fund the cost of administering the vaccines, especially for uninsured individuals.
Third, health centers will likely need to set up data systems for recording and tracking vaccine distribution. Both states have asked that health centers fill out provider enrollment forms so that the state can keep track of which providers are receiving and giving the vaccine. There has been discussion about whether the online vaccine module will connect somehow with the state's health information exchange systems or the state's immunization information systems. Still, at this time, it appears that health centers will be responsible for tracking which vaccine they give to patients in their electronic health record and filling the information out on the online vaccine module as well. There are also questions about how and whether the immunization data will be transparent to providers who may need to check vaccination history.
CHAD has been at the table with both states as their vaccine distribution policies are developed. From where we sit, North Dakota has had a more inclusive and developed process for gathering input, and Lori Dumke, director of clinical and quality services, has been sharing feedback back and forth between health center staff and the state immunization team. We will review and share state vaccine plans as they become available. We will also be keeping an eye on how vaccine distribution will be funded and tracked, so we can support health centers as you engage in this important work.
Carmen from our Sioux Falls CHAD office was on hand to help the Falls Community Health school-based health center at Terry Redlin Elementary administer flu shots.
Top Counties and Trends in the Dakotas
As of Wednesday, October 14, North Dakota and South Dakota remain ranked 1 and 2 in total new cases per population over the last seven days, according to the
New York Times COVID-19 database
. In North Dakota, health centers have been ramping up local testing events in collaboration with the North Dakota Department of Health. We also see a growing impact on health center staff, with some health centers having staff unable to work due to exposures or close contacts.
The emerging hot spots in the two states with the most cases in the last seven days per population are:
In South Dakota, the
positivity rate
over the last 14 days is 11.1%, trending downward slightly since the previous two week period. South Dakota's cumulative positivity rate during the pandemic remains steady at 9%. In North Dakota, the 14-day
rolling
average positivity rate
is 7.9%. North Dakota's positivity rate has been climbing since late June when it was less than one percent.
South Dakota's county ranking is impacted by the reporting of 421 positive cases from antigen testing – another type of test that assesses whether a patient has COVID-19 – that had occurred over the previous 6-8 weeks but had gone unreported. Thus, their number of cases over the last 7 days is inflated with positives that had occurred over the past several weeks. For individuals who live in counties that ranked highly this week on national sites, we encourage you to look on the Department of Health website as well, because they have recorded the positives by date. That will give you a better understanding of the outbreak you may have been experiencing through September and early October. So, to be clear, there were 421 positives in South Dakota that were all reported nationally on the same day – Wednesday, October 7. Those numbers are recorded by date of occurrence with the South Dakota Department of Health. Taking those two data sources together will help you fully understand spread in your county.
Here are some trusted websites that show data, trends, hospitalization rates, hot spots, etc.
https://www.nytimes.com/interactive/2020/us/coronavirus-us-cases.html#states
https://doh.sd.gov/news/coronavirus.aspx#updates
https://www.health.nd.gov/diseases-conditions/coronavirus/north-dakota-coronavirus-cases
Important Changes to the Provider Relief Fund
Within the past few weeks, the Department of Health and Human Services (HHS) has made

two important announcements

regarding the COVID-19 Provider Relief Fund (PRF). These announcements could have significant – but differing – impacts on health centers, depending on the degree to which they are currently facing operating losses directly related to COVID-19.

 
Health centers who are facing financial losses due to COVID-19 after accounting for Provider Relief Funds, grants distributed by the Bureau of Primary Health Care (BPHC), Paycheck Protection Loans, etc. have an opportunity to apply for additional PRF funding.

The health centers most likely to fall in this category include those with over 500 employees, those in COVID "hot spots", and look-alikes. It is unclear how much funding will be made available to health centers under this opportunity; this will not be known until after the application deadline. The deadline to apply for additional funding ends is Friday November 6. While HHS initially implied that applications submitted earlier might receive more generous funding, more recent information suggests this is no longer the case. Information on how to apply is available
here
.
Health centers who feel that their PRF payment have been generous should know that HHS has tightened the definition of "lost revenues" that can be reimbursed with PRF funds.

 

Many providers are concerned that this new definition might require them to return some PRF funds that they have already received to the Federal government. The health centers most likely to fall in this category are those with rural sites which, in addition to the "General Distribution," received $103 thousand per site from the Rural Distribution. NACHC and other provider organizations are reaching out to HHS to request that they return to the original definition of "lost revenues," which they announced in June. Unless HHS reverts to the original definition, these health centers need to reconsider the extent to which they can allocate costs to the PRF – and the possibility that they might need to return some PRF funds.
CHAD is planning a Finance Network Team Round Table on Friday, October 23 at 9:00 am MT/ 10:00 am CT, where this and other issues will be discussed. If you would like to be included in that conversation, please reach out to Deb Esche at
deb@communityhealthcare.net
.
South Dakota COVID-19 Grant Programs Announced
The South Dakota Department of Social Services hosted a
webinar
on Tuesday, October 13 for health care providers on the distribution of the CARES Act dollars. The funds will be distributed via grants to various organizations, including nonprofits and health care providers. Health centers are eligible for two paths to funding, one as a nonprofit, one as a health care provider. Program guidelines are the same for both the health care provider grants and nonprofit grants; the difference is the amount of funding available. The nonprofit grants are up to $100,000.  All funds need to be expended by December 31.
The grants application page can be found
here
and is open from October 13-October 23. The amount of funding that an organization can apply for will be based on a reduction in business calculation. Organizations will have to provide profit/loss statements for the same two periods in 2019 and 2020 to show a decline in revenue. The time frames are from March-September of both years. They will also have to identify any federal relief money they received and subtract that from their lost revenue. Documentation is required for the profit/loss statements, but not for the federal relief dollars. They just need to provide a list of funding for federal relief dollars, but no official documentation. For the health care provider program, they will make allocation determinations after all applications are in.
Most applicants are required to show a 25 percent loss to qualify for funds, but
program leaders are encouraging
those who may not meet the threshold to apply, in case more funds are available than the original criteria would allow. A help line can be reached during business hours on weekdays (Mon-Fri, 8:00 am-5:00 pm) at 605-937-7243. Find other pertinent information on the requirements and frequently asked questions on the
grant application page
.
Webinar with Draffin Tucker

CHAD has scheduled another webinar with Matt Atkins, a 340B expert from Draffin Tucker. The webinar is scheduled for Monday, October 19, at 12:00 pm MT/ 1:00 pm CT. The topics of discussion will include:

October 1 changes from drug manufacturers and their impact; 

What is happening on a national level and how health centers are responding; and,

Round table discussion on potential issues with 340B, including Q&A with Matt.

A calendar invitation was sent out to our 340B distribution list. If you didn't receive that invitation, please contact
Jessica Gilbertson
to receive the invitation and be added to the 340B distribution list.
Comments to HRSA regarding insulin and Epi-Pens

The Health Resources and Services Administration (HRSA) is accepting comments on the implementation of the President's
executive order
on insulin and Epi-Pens
. The deadline to
submit comments
is October 28
. CHAD plans to submit comments. Input is welcome, and thanks to those who have already provided thoughts. Find an overview of the National Association of Community Health Centers' (NACHC) concerns and comments
here
.
CHAD 340B Resource Page

CHAD has posted a
resource page
on 340B happenings on our website. The resource page provides a one-stop-shop for the latest 340B developments, including an outline of the program's threats and how CHAD responds to them. Also included is a resources section that will be updated with information from our technical assistance calls and other valuable resources.
North Dakota Smart Restart Changes
As the state of North Dakota's positivity rate hits a record 14-day average of 7.91%, Governor Burgum announced updates to the state's ND Smart Restart guidelines. Effective on Friday, October 16, at 5:00 pm CT, the guidelines are updated as follows:

Critical (red) – Non-essential businesses closed;

High (orange) – 25% occupancy with a cap of 50 people, encourage businesses to require face coverings;

Moderate (yellow) – 50% occupancy with a cap of 100 people (down from 250); encourage businesses to require face coverings;

Low (green) – 75% occupancy with a cap of 200 people (down from 500); and,

New Normal (blue) – Operate as usual.

Sixteen North Dakota counties will move into the high-risk (orange) level. Those counties are Benson, Bottineau, Burleigh, Cass, Dickey, Dunn, Emmons, Golden Valley, McHenry, McKenzie, McLean, Morton, Mountrail, Sioux, and Stark. Prior to the changes in the guidelines this week, the orange level would have meant the closure of non-essential businesses. Read more about the county level changes
here.
Register Now for the CHAD 2019 UDS Data Book Presentation – October 21
Join us on Wednesday, October 21, at 1:00 pm MT/ 2:00 pm CT for a comprehensive overview of the 2019 CHAD and Great Plains Health Data Network (GPHDN) Data Books. The CHAD team has prepared the books for their member health centers and the GPHDN using 2019 data from the Uniform Data System (UDS). These publications were created for use within the CHAD and GPHDN networks and are not publicly shared.
This presentation will walk members through the contents and layout of the 2019 CHAD and GPHDN Data Books. Presenters will provide an overview of the data and graphs that demonstrate trends and comparisons in patient demographics, payor mixes, clinical measures, financial measures, and provider productivity. The session will wrap-up with a glance at individual health center data snapshots. This meeting will provide an excellent opportunity for members to ask questions and share the background story behind the data. Register
here
.
Registration for the 2020 UDS Training Sessions is Open
Join CHAD for the 2020 Uniform Data System (UDS) training sessions on November 5, 12, and 19 from 1:30 pm-4:30 pm CT. These FREE web-based trainings are designed to provide assistance navigating and preparing the 2020 UDS report. This training is for people of all levels of prior UDS experience and covers all aspects of the UDS report. The first two sessions will allow participants to gain an understanding of the UDS tables and forms, learn about new measures and requirements, and learn tips for success in completing your report. The final session will be an hour-long Q&A meeting.  
Effective reporting of a complete and accurate UDS submission depends on understanding the relationship between data elements and tables. This interactive training is an excellent way for new staff to understand their UDS reporting effort role. This training has been designed for attendees of all levels. All financial, clinical, and administrative staff are invited to learn updates, hone reporting skills, and share questions and experiences with their peers. Register

here

.
CHAMPS/ NWRPCA Virtual Primary Care Conference October 19-22


Submitted by CHAMPS
The Community
Health Association of Mountain/Plains States (
CHAMPS) and the Northwest Regional Primary Care Association (NWRPCA) virtual primary care conference, Leading in a New Landscape, will begin on Monday, October 19! This year's theme reflects the extraordinary times we are all facing and the exceptional and inspiring leadership of Region VIII community health centers. Participants will have the opportunity to attend an opening plenary featuring Health Resources and Services Administration's (HRSA) Jim Macrae and Dr. Luis Padilla, special sessions about the upcoming election and 340B, 30 educational sessions, roundtable peer-networking sessions, and more. For more information and to register, click
here
.
To view the draft agenda and session information, click
here
.
To register for the FREE opening plenary even if not attending the full conference, click
here
.
From now until 2:00 pm MT/ 3:00 pm CT on Friday, any CHAMPS organizational member that is already registered can register additional colleagues for 15% off registration fees. Use code fall20flashsale to receive the discount when registering an additional co-worker from your organization. Code is not valid with any group discounts.
Health Centers Prepare for Open Enrollment in November
There is less than one month until the 2021 open enrollment period begins on Sunday, November 1, and goes through Tuesday, December 15, 2020. Insurance plans and pricing can change every year, and patients are encouraged to prepare ahead of the enrollment period. Many people may benefit from a change, and the marketing toolkit CHAD will distribute this month directs people to visit
www.healthcare.gov
for more information and call and make an appointment if needed.  
Tips for Trick or Treating and Other Halloween Activities
Traditional Halloween activities are fun, but some can increase the risk of getting or spreading COVID-19 or the flu. The Centers for Disease Control and

Prevention (CDC) has a

webpage

that features new ways of trick or treating and other Halloween activities such as pumpkin carving or visiting a corn maze. Always wear a mask when participating in Halloween activities with people outside your household. And remember, when it comes to slowing the spread of COVID-19, a costume mask is not a substitute for a cloth mask.
Breast Cancer Awareness Month and Mental Health  
In an April newsletter article, CHAD mentioned that
research
with cancer survivors demonstrated the potential long-term mental health consequences of the disease long after being cured or in remission. One
study
of women with breast cancer found that 1 in 4 women who developed the disease also developed PTSD symptoms. Survivors have described the terror and worry of having a reoccurrence. Some mention flashbacks of painful situations or describe the physical evidence of the disease that serves as a daily reminder that they had cancer. With these experiences, it may not be a surprise that people who have had breast cancer may also experience depression, anxiety, and other mental health concerns.  

Despite all the emotional challenges that come with this diagnosis, those living with breast cancer and survivors have found ways to manage their disease that may help prevent or treat these disorders. From personal video journals about their journey through treatment to participating in 5Ks, people are finding the will to persevere.
Studies
show that breast cancer support groups that may include psychotherapy improve quality of life for people living with breast cancer by improving coping and mood, reducing anxiety, depression, and even pain in patients.  

Although primary care does not lead a cancer patient's treatment once they have been diagnosed, research shows that primary care has more influence on patient treatment and follow-up than some may realize.
Studies
have found that

PCPs provide equally safe survivorship follow-up care compared with oncologists and that patients express higher satisfaction with their PCPs. These studies also found
evidence that patients with colorectal cancer have increased visits to their PCPs in the first year after a cancer diagnosis, suggesting that PCPs are likely involved in managing treatment side effects and psychological distress. In addition, PCPs play a primary role in managing comorbid conditions, and approximately two-thirds of cancer patients have a co-existing chronic condition.
Community health centers function as integrated units that consider all aspects of the patient's health, and that makes them uniquely qualified to bring hope to patients as they begin their journey through a breast cancer diagnosis.   
South Dakota Department of Health COVID-19 Update
The South Dakota Department of Health hosts a weekly COVID-19 webinar for health care facilities, medical providers, laboratorians, long-term care facilities, EMS providers, and other health professionals.
Thursdays in October (reoccurring)
10:00 am MT/ 11:00 am CT
For weekly call-in information, please join the listserv
here
. Find archived calls and slides
here
.
Integrating HIV Care, Treatment, & Prevention Services into Primary Care
Presented by the Dakota AIDS Education & Training Center (DAETC), this webinar will provide promising practices for integrating HIV services into primary care, including promoting sexual health and routine HIV screening as a standard of care and provide practical strategies for implementing pre-exposure prophylaxis (PrEP) in a primary care setting. The presenter will describe how to create a "one-stop-shop" for individuals to receive integrated services and identify how to enhance EHR systems to improve HIV services integration.



Thursday, October 15
11:00 am MT/ 12:00 pm CT
Register
here
.
Telehealth Considerations and Strategies for Special and Vulnerable Populations
This webinar will focus on strategies to reach and serve special and vulnerable populations using telehealth. Special and vulnerable populations include migratory, seasonal, and agricultural workers (MSAW), older adults, people experiencing homelessness, people with limited English proficiency, and rural communities with limited access to broadband. Speakers will discuss building the awareness, knowledge, and ability of both patients and health center staff to successfully use telehealth to meet the needs of these important groups. They will also share how telehealth promotes health equity and increases overall access to quality health care for special and vulnerable populations.

This webinar is being presented through a partnership of four
Health Resources and Service Administration (HRSA)
-funded national training and technical assistance partners:
NCECE
,
NCFH
,
CSH
, and
HITEQ
.
Thursday, October 15
12:00 pm MT/ 1:00 pm CT
Register
here
.
Clinician Technical Assistance Office Hours: The Management of Alcohol Use Disorder
Please join the National Clinician Consultation Center in partnership with the Health Resources and Services Administration's Bureau of Primary Health Care for this interactive webinar for health center clinicians. Unhealthy alcohol use remains a growing public health issue in the United States, contributing significantly to the global burden of disease and posing challenges to the everyday practice of primary care. In this webinar, presenters will define the spectrum of unhealthy alcohol use and compare therapeutic approaches, focusing on pharmacological treatment options. They will also provide strategies for managing withdrawal, an especially important issue during COVID-19. Following this webinar, participants will be able to assess and care for patients with unhealthy alcohol use more confidently.
Thursday, October 22
11:00 am MT/ 12:00 pm CT
Register
here
.
Understanding the Ground: Social Determinants of Health in Rural Populations
Social determinants of health are defined by the World Health Organization as "the conditions in which people are born, grow, live, work, and age." For rural populations, many of these elements are less favorable than within urban areas. Building on work conducted by the Rural and Minority Health Research Center, this presentation will review some of the key elements associated with health across
rural White and minority populations, such as education, income, and health facility availability.  
Tuesday, November 17, 2020  
11:00 am MT / 12:00 pm CT  
Connection Information  
Dial-in Number:
800.369.3138  
Participant Passcode:
7338676  
CHAD Network Team Meetings
Friday, October 16 at 11:00 am MT/ 12:00 pm CT

– Behavioral Health Work Group
Tuesday, October 27 at 12:00 pm MT/ 1:00 pm CT

– O & E Network Team
Wednesday, October 28 at 9:00 am MT/ 10:00 am CT

– Emergency Preparedness Network Team
Tuesday, November 10 at 1:00 pm MT/ 2:00 pm C

T

– Communications and Marketing Network Team